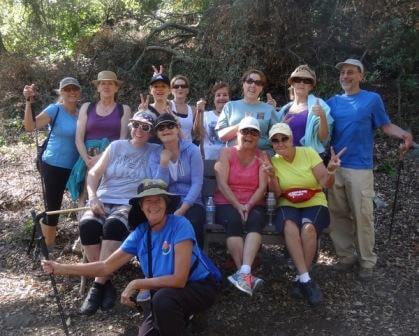 Affiliated with The California Volkssport Association, The Low Desert Roadrunners (LDR) is a Southern California walking club & Volkssporting group that offers ongoing opportunities to walk with like-minded individuals who enjoy exploring the great outdoors and walking for it's health, mental, and social benefits.  We received our charter from the American Volkssport Association (AVA) in 1983. Most of our members live in or around Corona, Riverside County, CA.  Activities are selected to provide for fitness, fun, and fellowship. This is accomplished by both regular walking events and year-round walking and bike ride events.
Group events are only available during the year during a specific day. They usually start in the morning between 8:00 a.m. to noon on a given weekend and finish by 2:00 p.m. on the same day. To learn more about these walks visit the Group  Events page. You can then select the walk you are interested in with all the details.
Year-round events (YRE) are generally open daily throughout the year and have no set start/finish time. A seasonal event (due to weather conditions) is like a year-round event but is open less than a full calendar year. To learn more about these events visit the Year Round Walks page. You can then select the specific walk for all the details.
There is also an AVA book available for purchase, Starting Point, which contains information on over 1,400 year-round events throughout the United States.